'TURNING RED' COMES TO DISNEY+ IN MARCH!
'TURNING RED' COMES TO DISNEY+ IN MARCH!
Growing Up Is Not An Easy Task
by
Sarie
in
Video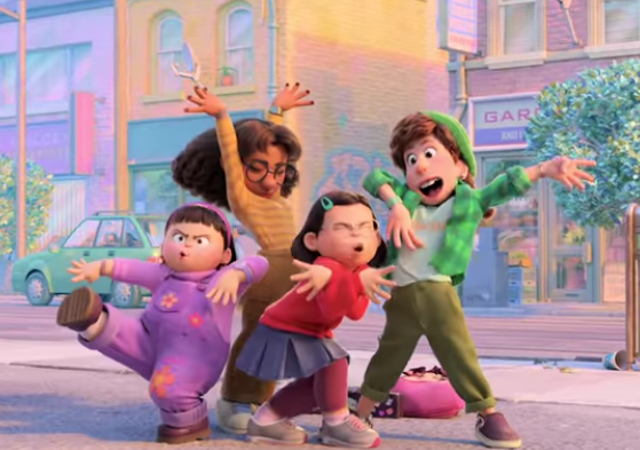 1
VIEWS
Share on FacebookShare on TwitterShare on LinkedinShare on Whatsapp
Mei Lee is a 13-year-old whose confidence level appears to be off the charts. On the surface, the teen does what she wants and does not worry about offending those who disagree. In fact, Mei Lee is not even concerned about her parents' opinion, or so it seems.
In reality, Mei works to please her mom and dad and struggles to be the socially awkward kid that makes her unique. All the challenges that come with growing up in Toronto during the early 2000s come to head when Mei Lee turns into the Red Panda that she and her family honor at the temple. The Red Panda may be a positive vibe in Mei Lee's household, but Mei as the beloved animal is nothing short of awkward. How will the teen learn to navigate life while discovering what it means to remain true to herself?
RelatedPosts

'BEL-AIR' COMES TO PEACOCK NEXT MONTH!

NICK CANNON SHARES A FEW CHRISTMAS GIFT REQUESTS FROM HIS KIDS
Turning Red – starring Rosalie Chiang as Mei Lee, Sandra Oh as Ming, Maitreyi Ramakrishnan as Priya, Ava Morse as Miriam, and Hyein Park as Abby – comes to Disney+ exclusively on March 11, 2022.
Photo: Pixar/YouTube
Post Views:
216