TRISTAN THOMPSON MAY HAVE TO PAY MARALEE NICHOLS UP TO $40K PER MONTH IN CHILD SUPPORT
TRISTAN THOMPSON MAY HAVE TO PAY MARALEE NICHOLS UP TO $40K PER MONTH IN CHILD SUPPORT
"Fair Game"
by
Sarie
in
NEWS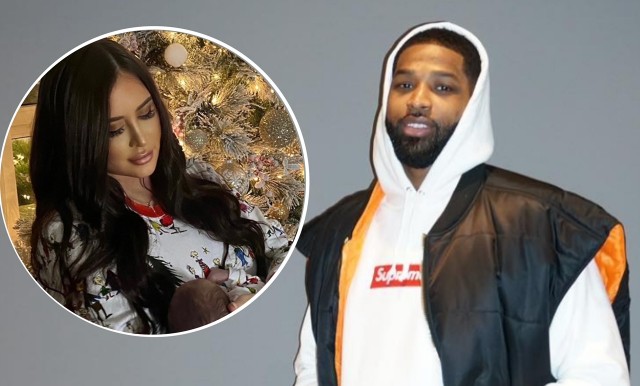 1
VIEWS
Share on FacebookShare on TwitterShare on LinkedinShare on Whatsapp
Tristan Thompson may have pay Maralee Nichols up to $40,000 per month, according to some legal experts. Morghan Leia Richardson of Hutcher & Citron LLP in New York City recently spoke with Hollywood Life exclusively about the elements considered in child paternity cases.
View this post on Instagram
RelatedPosts

ALEXIS SKY AND DAUGHTER, ALAIYA GRACE, ARE ALL SMILES DURING BIRTHDAY PHOTOSHOOT

PORSHA WILLIAMS SHARES SWEET PHOTOS OF DAUGHTER AMID 'PORSHA'S FAMILY MATTERS' DRAMA
"In looking at a support award, the court will review both parents' monthly incomes, and the amount of time that the child spends with each parent," Richardson shared. "All income, including money/wages, tips, commissions, bonuses, unemployment benefits, interest income, dividend income, rental income, insurance payouts – all of it is fair game for calculating child support," the lawyer explained.
"For awards where the parties earn extremely high incomes, such as Tristian, the court will plug the numbers into the support calculator, but also consider several other factors. One argument for a larger award would be to ensure that the child has the same or similar lifestyle in both homes."
Tristan Thompson confirmed his fathering Maralee Nichols' son earlier this month. The celebrity father waited for the paternity test to come back before going public with the news of him having another child.
View this post on Instagram
"Today, paternity test results reveal that I fathered a child with Maralee Nichols," Tristan shared after receiving the paternity results. "I take full responsibility for my actions," the celebrity father said. "Now that paternity has been established, I look forward to amicably raising our son."
Rumors of Tristan fathering another child began to spread days before Maralee Nichols gave birth to their child on December 1, 2021. Tristan confirmed having relations with Maralee but was sure to stress the notion of the union being sexual only and not that of romance. Maralee released a statement addressing the situation days after giving birth.
View this post on Instagram
"Over the past couple of weeks, many inaccurate and false stories have been circulated about me," Nichols shared. "Instead of focusing on any negativity, I am choosing to embrace being a mother and doing the best I can for my son," the fitness model said in her statement.
"I do not want any further media attention, nor do I want a romantic relationship with Tristan," Maralee declared. "My goal is to raise our son in a safe, healthy, loving and private environment."
View this post on Instagram
Tristan Thompson has a son named Prince with Jordan Craig. The star athlete also has a daughter, True, with Khloe Kardashian in addition to his son with Maralee Nichols.
Photo: Tristan Thompson/Instagram
Post Views:
505