KASH DOLL AND TRACY T WELCOME THEIR BABY BOY KASHTON
KASH DOLL AND TRACY T WELCOME THEIR BABY BOY KASHTON
by
BCK staff
in
NEWS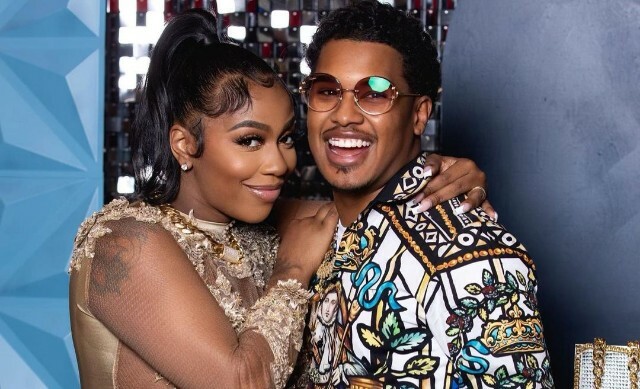 1
VIEWS
Share on FacebookShare on TwitterShare on LinkedinShare on Whatsapp
Rappers Kash Doll and Tracy T have welcomed their first child together. Kash Doll shared the exciting news on her Instagram earlier today, saying, "All me crazy but i think i found the love of my life. (I've never felt this way before y'all somebody finally have me wrapped around his finger) Kashton Prophet Richardson has stole my heart."
View this post on Instagram
RelatedPosts

CHRIS BROWN'S EX, DIAMOND BROWN, WELCOMES A BABY GIRL

HERE ARE ALL THE TIMES BLUE IVY HAS MADE A CAMEO IN BEYONCE AND JAY-Z'S MUSIC VIDEOS
Kash Doll first revealed that she was expecting in September by posting maternity photos to her Instagram. She wrote, "The Lord just keep (sic) on blessing me. Look, it's a baby in there."
In November, the "Ice Me Out" rapper revealed that she was expecting a baby boy, which she saw as a blessing from God and her late father.
View this post on Instagram
"When normally I'll be sad on 11/4 cause it's my pops bday, I'm filled with joy," Kash told her social media fans. "God and my pops blessed me with a boy," the celebrity continued. "Imma boy mom," Kash Doll exclaimed.
She continued, "I know my dad [is] gonna [be] in my baby boy in a lot of ways," the expectant rapper shared with her supporters. "I'm too trill, y'all," Kash Doll continued. "The world needed a male version of me! And Tracy but whatever," the rapper mused. "Instagram, we having a boy."
View this post on Instagram
Baby Kashton is the first child for Kash Doll. Earlier this month, the new mom revealed she was going to name her son Kashton Prophet Knight Richardson, but many of her fans called the name "ghetto." To that, the rapper said , "It's giving obsessed, and then going to be mad when I don't upload him. Kids are off limits." Adding, "if whatever it is [is] ghetto, so what? I'm ghetto. I'm from the hood. Let me be ghetto in peace!"
View this post on Instagram
Tracy T's already has two daughters and an 18-year-old son whom he recently gifted a 2022 K5 GT. "Eighteen years ago I made this great young man," Tracy told his Instagram followers on September 13, 2021. "So on his 18th birthday, it was only right to get his 2022 K5 GT as an appreciation gift for handling his like he supposed to," the celebrity father said. "Early #HappyBirthday @tre2eazy."
Post Views:
1,746