ABBY PHILLIP RETURNS TO WORK AT CNN AFTER MATERNITY LEAVE
ABBY PHILLIP RETURNS TO WORK AT CNN AFTER MATERNITY LEAVE
"Grateful For This Priceless Time"
by
Sarie
in
NEWS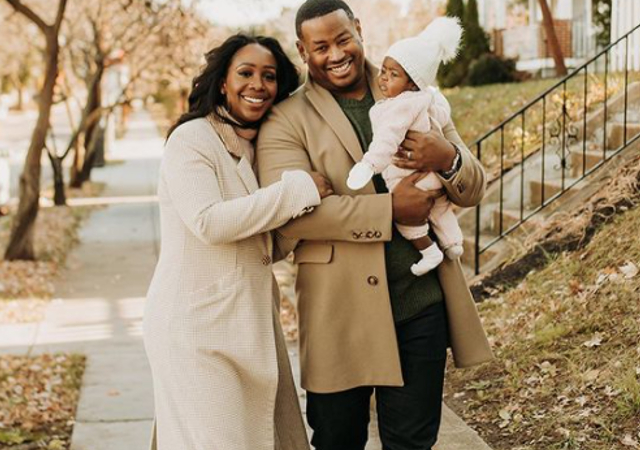 1
VIEWS
Share on FacebookShare on TwitterShare on LinkedinShare on Whatsapp
Abby Phillip is juggling her life as a full-time journalist and mom. The CNN correspondent recently announced her planned return to work after taking several weeks off for maternity leave.
View this post on Instagram
RelatedPosts

DWYANE WADE'S DAUGHTER, ZAYA WADE, IS HAVING A 'FENDI' NEW YEAR

STEPHEN CURRY IS INSPIRED THAT HIS SON WILL ONE DAY FOLLOW IN HIS FOOTSTEPS
"Heading back to work on CNN tomorrow after taking some special time with my family," Abby told her Instagram fans on Monday (Jan. 10). "I'm so excited to dive back into it and incredibly grateful for this priceless time with Naomi," Phillip shared with her social media followers.
"Becoming a mother has been the best thing in my life— hands down," the celebrity mom further explained. "I'll be honest: the thought of balancing work and a new baby is really overwhelming at times (hello pumping mamas)," Abby admitted to her fans. "But I have so many amazing women in my life who have done it and in doing so, have made it so much easier for me to follow in their footsteps. So here we go, one day at a time!"
View this post on Instagram
Abby Phillip and her husband, Marcus Richardson, welcomed their daughter, Naomi Angelina, last August. "I spent the first two weeks just being amazed that I created this thing," Abby said of her daughter during an exclusive interview with PEOPLE last year.
"You only get your first one once," the celebrity mom further shared when addressing her decision to take full advantage of maternity leave. "So I'm going to take that time, spend it with her and nurture her until she watches me go back to work and learns that mommy has a job," Phillip told PEOPLE.
View this post on Instagram
"I don't want motherhood to change me too much," Abby said when discussing her ultimate return to work last year. "I'm a believer in bringing your child along with your life," the journalist added.
"I want to keep doing the things that I normally do, working and traveling, seeing friends and going out and having a glass of wine."
Photo: Ruby Olivia Photography
Post Views:
565