YUNG MIAMI'S KIDS MODEL FOR THEIR GRANDMA'S NEW CLOTHING LINE
YUNG MIAMI'S KIDS MODEL FOR THEIR GRANDMA'S NEW CLOTHING LINE
"Oh, Y'All Coming With Some"
by
Sarie
in
NEWS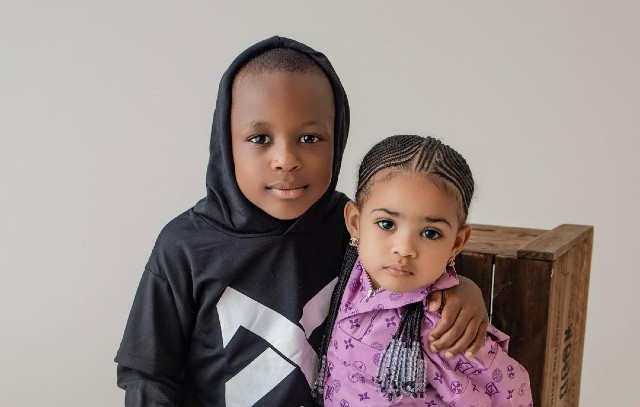 1
VIEWS
Share on FacebookShare on TwitterShare on LinkedinShare on Whatsapp
Yung Miami's kids, Summer and Jai Jr., are serving all the right poses as models for their grandma's new children's apparel line, KIDZADORE. Yung Miami, real name Caresha Brownlee, shared pictures of her kids' recent photoshoots for her mother's campaign.
View this post on Instagram
RelatedPosts

FIVE PARENTING MILESTONES THAT YOU SHOULD BE CELEBRATING!

ESSENCE ATKINS AND EX-HUSBAND ARE CO-PARENTING GOALS
According to the brand's website,
"We want to give our clients a physical store shopping experience online without leaving the comfort of your home while choosing the best kids' fashion at a moderate cost."
KIDZADORE has several outfits that promote a more casual look. Summer and Jai Jr. served as the perfect models for the clothes as they brought cuteness with a touch of fierceness to the photoshoot.
View this post on Instagram
"Oh, y'all coming with some," said one of Yung Miami's fans after seeing a picture of Summer smiling while rocking a pink outfit with a matching purse. "Do you Sum Sum," another fan wrote.
Jai Jr. also received praise for his incredible poses. "So handsome," one fan said after seeing a candid of little Jai sitting on crates while rocking jeans along with a sports jacket from his grandma's brand. "This guy," another social media follower shared before placing two flame emojis behind his words.
View this post on Instagram
KIDZADORE, in many ways, is a fresh start for Yung Miami's mom, Keenya Young. The recording artist celebrated her mother's release from prison earlier this year. Caresha took to Instagram the day before her mom's release to celebrate Keenya's impending arrival home.
View this post on Instagram
"My mom get (sic) out tomorrow. I'm so anxious," the recording artist exclaimed. Yung Miami went on to recount the day her mother was sentenced to serve time in prison. "My mom left me with two kids plus Jai," Yung Miami told her supporters. "I was 22 going on 23. I didn't know what to do. I had to figure it out," she added. "Look at me now," the celebrity shared. "God is so good."
You can learn more about Keenya Young's KIDZADORE children's line here.
Photo: Yung Miami/Instagram
Post Views:
990