FIVE LAST-MINUTE HALLOWEEN COSTUMES THAT KIDS WILL LOVE
FIVE LAST-MINUTE HALLOWEEN COSTUMES THAT KIDS WILL LOVE
by
Tiffany Silva
in
NEWS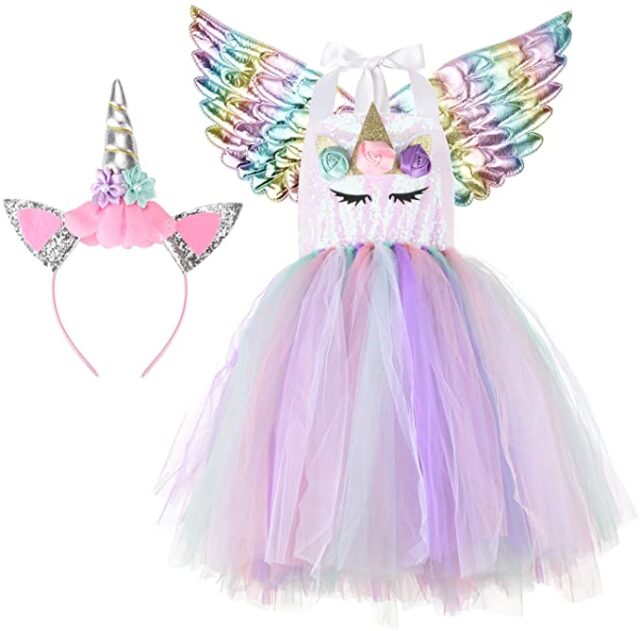 1
VIEWS
Share on FacebookShare on TwitterShare on LinkedinShare on Whatsapp
Halloween is officially a little over two weeks away. Last year, trick-or-treating was put on hold due to pandemic lockdowns; however, this year many parents and kids are getting ready to hit pavement in search of hitting the mother load of candy heaven. Just in case you haven't gotten costumes squared away this year, here are five last-minute Halloween costumes that kids will love!
1. Spooktacular Creations Inflatable Halloween Costume Ride A Raptor Inflatable Costume with LED Light Eyes – Child Unisex ($49.95-$79.95)
RelatedPosts

ZAIRE WADE, DWYANE WADE'S SON, JOINS UTAH JAZZ'S G LEAGUE AFFILIATE

KHLOE KARDASHIAN IS TEACHING HER DAUGHTER ABOUT THE VALUE OF FAMILY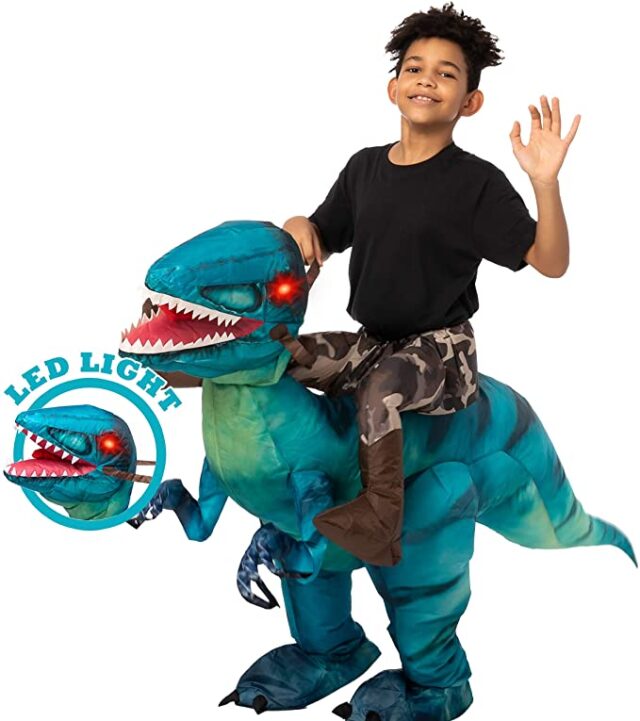 The Ride A Raptor Inflatable Ride-On Dress Costume is a score for children ages 4-6. With LED lights built-in, this is definitely the right costume for any dinosaur fan!
2. Unicorn Costumes for Girls with Headband and Wings ($23.25-$31.35)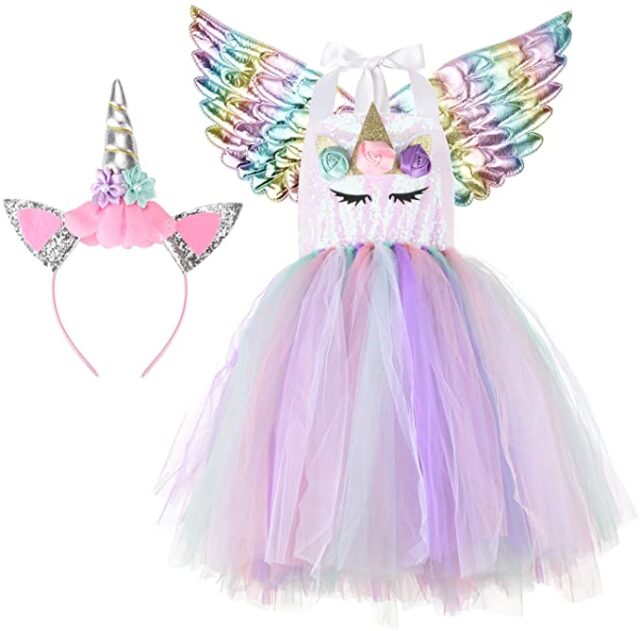 If your little girl doesn't want to be a pretty little princess this year, let her dress up as a sparkly little unicorn instead. The unicorn costume includes 1 tutu dress, 1 unicorn headband, and a stretchy crochet top. Parents will be able to choose from six sizes for girls 1-10-years-old.
3. Spooktacular Creations Ninja Deluxe Costume for Kids ($26.99)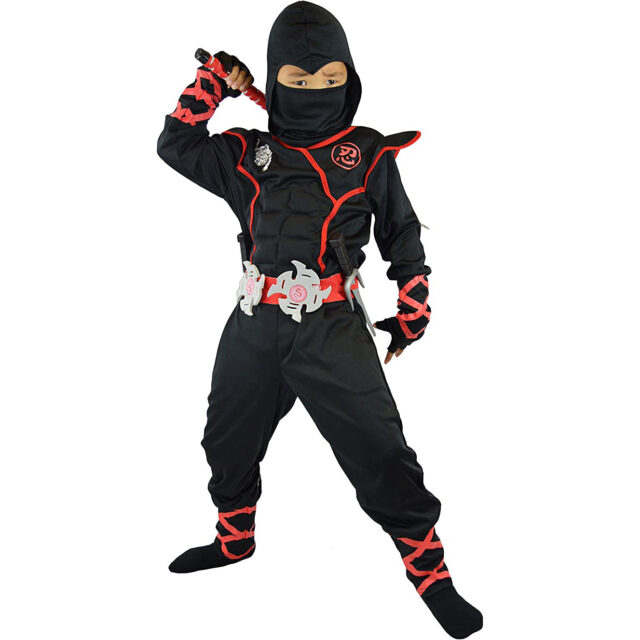 Halloween would not be complete without a ninja or two running around to battle evil afoot. This Spooktacular Creations Ninja Deluxe Costume for Kids comes with several pieces in total. Included in the pack are: a total boys ninja costume with abs muscles for kids, jumpsuit with attached hood, face mask, belt, gloves. And of course, you also get two ninja daggers, two throwing stars, and two ninja gloves.
4. Butterfly Wings for Girls Kids Halloween Costume Fairy Shawl Festival Rave Dress ($16.99)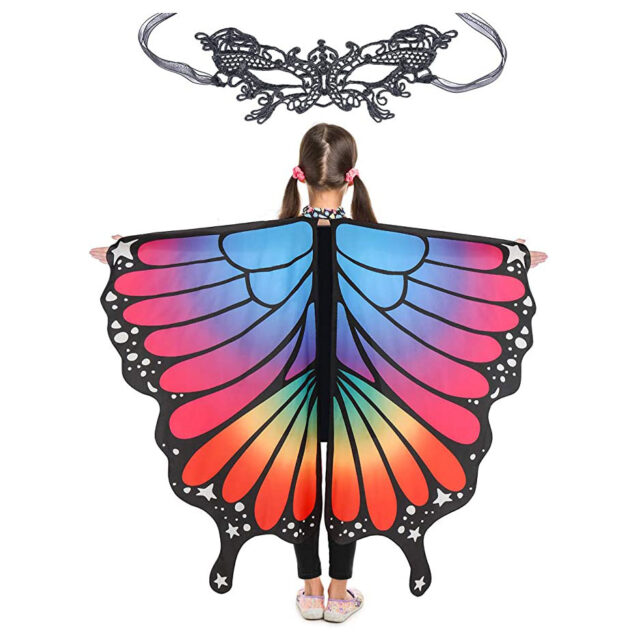 What little girl doesn't love a beautiful butterfly? Well, for one night, she too can transform into one. The Butterfly Wings for Girls Kids Halloween Costume Fairy Shawl Festival Rave Dress is not only perfect for Trick-or-Treating but it is perfect for Fall carnivals, dress-up, and more. Geared towards girls ages 3-15-years-old.
5. Astronaut NASA Pilot Orange Costume ($41.99)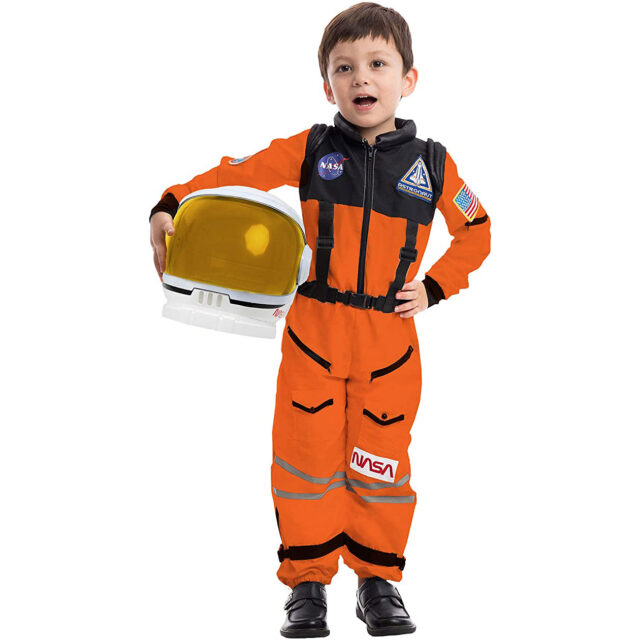 Did someone call for a NASA Pilot? Well, in this costume, your little one may not be able to go to the stars and beyond, but they will surely look like they could. The Astronaut NASA Pilot Orange Costume includes a white full-length body jumpsuit with embroidered NASA Logo and USA Flag patches. The costume also includes a tinted movable visor space helmet.
Post Views:
283