NICK CANNON AND ABBY DE LA ROSA CELEBRATE THEIR 'N'CREDIBLE' TWINS AT GENDER REVEAL
NICK CANNON AND ABBY DE LA ROSA CELEBRATE THEIR 'N'CREDIBLE' TWINS AT GENDER REVEAL
"Our Suns"
by
Sarie
in
NEWS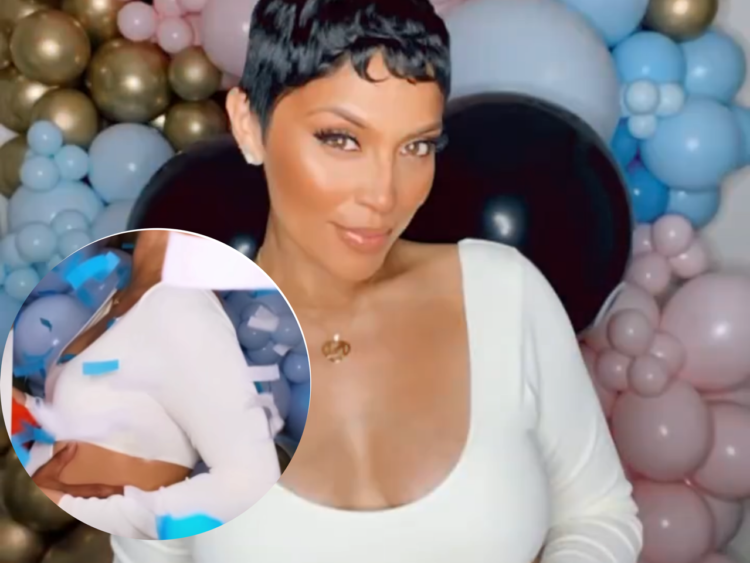 639
SHARES
2.9k
VIEWS
Share on FacebookShare on Twitter
Nick Cannon's family is expanding! The Masked Singer host and his girlfriend, Abby De La Rosa, celebrated at their twins' gender reveal party earlier this week.
View this post on Instagram
Abby shared footage of herself popping a balloon that bore blue confetti inside. The confetti's color was symbolic of Nick and Abby's expecting twin sons.
"God knew what this strong and tough heart of mine needed," De La Rosa told her social media fans. "Our suns, you already light up my life N'credibly," she exclaimed. "I wanna scream it to the world – I'M A BOY MOM!"
RelatedPosts

NORTH WEST HAS A PET LIZARD DRESSED IN SKIMS

NICOLE MITCHELL MURPHY IS PROUD OF DAUGHTER BELLA MURPHY'S ACTING DEBUT
View this post on Instagram
Many congratulated Abby De La Rosa on her pregnancy and family's expansion. One commenter, however, asked, "Where's Nick?" Another Instagram user wrote, "Far left popping the balloon" in reference to the video clip Abby shared.
View this post on Instagram
Another Instagram commenter agreed. "He's to the left," the troll wrote. "[He] does not want to be pictured with her … now that's sad. A supporter of Abby's quickly responded to the negativity by saying, "Nah, she just not gonna give y'all what you want!" Abby agreed with her defender by writing, "Let em know."
View this post on Instagram
Neither Nick Cannon nor Abby De La Rosa has confirmed their expectancy of a child together. Fans have a good reason, however, to believe the two are in a relationship and, as such, label Nick as the father of Abby's twin sons.
It was just a few weeks ago that Cannon gave Valentine's Day gifts to all three of his girlfriends. Abby was among the three. There is also the reference to Nick Cannon's N'credible headphone line that Abby made in her gender reveal announcement. and that has fans convinced of Nick fathering her sons.
View this post on Instagram
Abby De La Rosa is expected to give birth in June. Her twin boys will make Nick Cannon the father of six kids.
Photo: Abby De La Rosa/Instagram