EDDIE MURPHY'S 'COMING 2 AMERICA' COMES TO AMAZON PRIME THIS WEEK!
EDDIE MURPHY'S 'COMING 2 AMERICA' COMES TO AMAZON PRIME THIS WEEK!
Prince Akeem Is Back!
by
Sarie
in
Video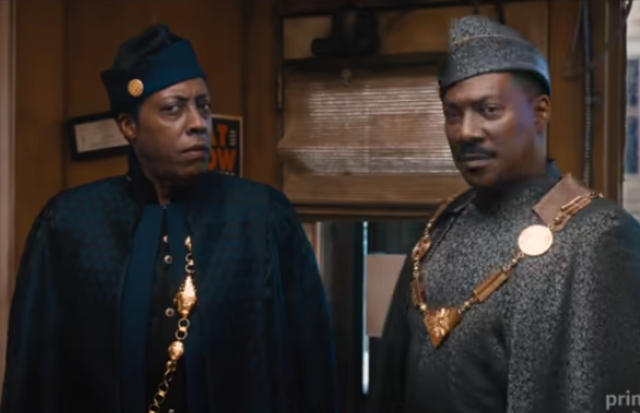 17
SHARES
77
VIEWS
Share on FacebookShare on Twitter
RelatedPosts

'LOKI' COMES TO DISNEY+ IN MAY 2021

'SOUL' COMES TO DISNEY+ ON CHRISTMAS DAY
What do you do when you discover you have a long-lost child living on another continent? If you are Prince Akeem (Eddie Murphy), then you travel from Africa to America to meet him. The prince learns from his father, King Jaffe Joffer (James Earl Jones), that a son in his bloodline was conceived during Akeem's visit to America more than 30 years ago. Akeem sets out to find his son, who is now a man, in the hope that the American-born child will continue the tradition of men in leadership by being an heir to the throne. Akeem's son is at first apprehensive about the idea. He, after all, does not know his father and does not want a handout. The idea of royalty, however, grows on the young adult and his mother to the displeasure of one of Akeem's daughters who hoped to cement a spot to the throne's lineage after her father.
How will things turn out for Prince Akeem who now has the task of trying to blend his family together? You can find out when Coming 2 America – starring Arsenio Hall, Vanessa Bell Calloway, Garcelle Beauvais, and more – comes to Amazon Prime on Friday, March 5, 2021. Check out the film's trailer above!
Photo: Amazon Prime/YouTube