RICKEY SMILEY'S DAUGHTER, AARYN SMILEY, SHOT 3 TIMES
RICKEY SMILEY'S DAUGHTER, AARYN SMILEY, SHOT 3 TIMES "It's A Rough Day Today"
by Sarie Jul 6, 2020 in NEWS 0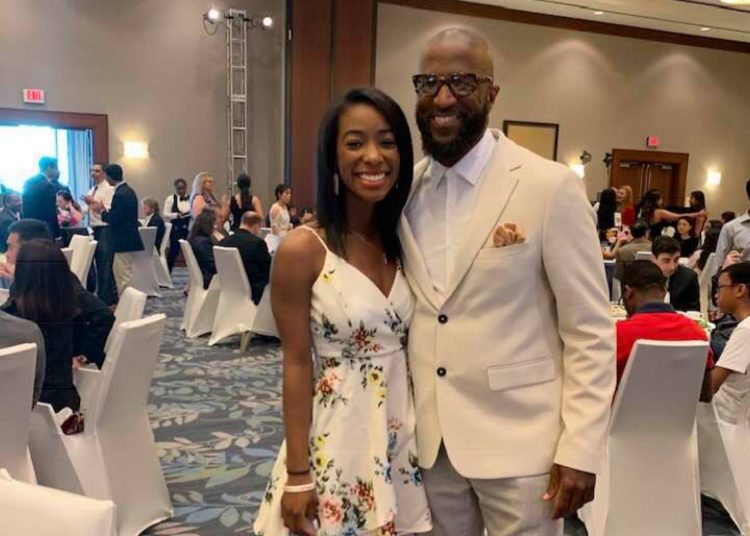 Express Your Reaction Share Tweet
Rickey Smiley is appreciative of prayers and well wishes after his daughter, Aaryn Smiley, was shot three times in Houston over the holiday weekend.
View this post on Instagram
My youngest daughter @ryn.smiley was shot this past weekend while trying to get food from #Whataburger in #Houston, and I talked about it this morning during @garywdtea's segment. Thank you to everyone who's keeping her lifted in prayer, and to everyone who has sent well wishes her way. 🙏🏾🙏🏾🙏🏾🙏🏾🙏🏾
"It's a rough day today," Rickey said in a YouTube video on his channel. "It's hard this morning as a parent," the celebrity father continued. "I got up this morning, got myself together to go do the morning show — to go do the radio show."
It was during the morning radio show that Rickey Smiley received a text message from his daughter's mother. "I've never gotten a text message [from her] that early," Smiley shared. "I thought it was something about her school or something," the celebrity father said.
RelatedPosts

JOHN LEGEND, WIFE CHRISSY TEIGEN AND KIDS HAVE SOME FUN IN THE SUN Jul 6, 2020

VANESSA BRYANT AND DAUGHTER NATALIA ARE STUNNING IN NEW BLACK-AND-WHITE PHOTOS Jul 6, 2020
"Come to find out, my daughter was shot last night. She was on her way to Whataburger to get something to eat. I think she was at a stoplight, and some guys got out of the car and was (sic) shooting at each other and she got hit."
Aaryn Smiley is Rickey Smiley's youngest daughter. It was just three years ago that the celebrity father celebrated his baby girl's high school graduation. "My baby is graduating high school," Rickey told his fans. "She's very smart," the celebrity father said. "She's going to Xavier and then she's going to medical school."
Rickey thanked his fans for their support in an Instagram post that gave an update on his daughter's condition. "I really appreciate your support," the celebrity dad said.
View this post on Instagram
Still in surgery…. thanks for your prayers or our daughter @ryn.smiley!! I really appreciate the support!
Rickey Smiley fathers four kids in all. Stay tuned for more celebrity family news!
Photo: Rickey Smiley/Instagram