REMY MA AND PAPOOSE EXPECTING BABY NO. 2
REMY MA AND PAPOOSE EXPECTING BABY NO. 2 "I'm Feeling Really Good"
by Sarie Jul 6, 2020 in Expecting 0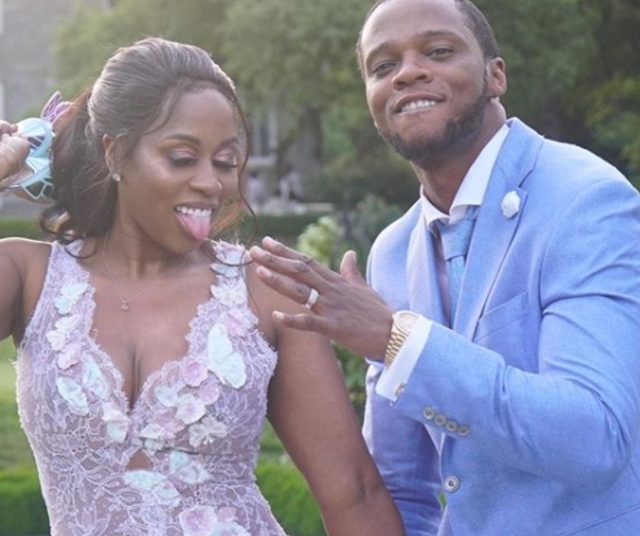 Express Your Reaction Share Tweet
Remy Ma and Papoose are expecting baby number two! Papoose shared the news of his family's expansion during a conversation with Claudia Jordan.
View this post on Instagram
🥰Me & mommy sharing a 🥤#TheGoldenChild #Mac KenzieGirl
Papoose was sharing how he and his family were coping with the coronavirus pandemic and subsequent lockdown when he revealed his wife's expectancy. "I love being with my family," Papoose told Claudia. "I get to spend so much time with my amazing wife and my amazing daughter. I'm just making the best out of it, and we're moving forward."
Papoose went on to say, "Some good things are actually coming out of this. We're going to have a new child real soon. So I'm feeling really good."
RelatedPosts

BABY GIRL AND BOY NAMES OF 2020 Jan 3, 2020

MIKE EPPS AND WIFE KYRA EPPS ARE EXPECTING THEIR FIRST CHILD TOGETHER Dec 13, 2019
Papoose and Remy Ma welcomed their daughter, Reminisce Mackenzie, on December 14, 2018. The celebrity couple nicknamed the little one "The Golden Child" because of the struggles that Remy endured before conceiving and giving birth to Reminisce.
View this post on Instagram
I've never in my life saw a man so happy to be a father. The entire pregnancy you were smiling from ear to ear and documenting EVERYTHING! BOTH, I and @ReminisceMacKenzie are in love with you LOL 💋 Thank you for being a great father to our baby and all our grown kids as well. We love you Daddy🥰 #BLACKLOVE #MeetTheMackies #RemyMa #RealFathersExist
"Every time Reminisce looks at me I smile," Papoose wrote in a birthday message to his daughter last December. "I will always protect her from negativity and keep as much positivity around her as possible," the celebrity father said. "You are my dream come true," Papoose wrote to his baby girl.
View this post on Instagram
Remy Ma and Papoose are expecting their second child together. The little one will make Remy a mom for the third time. Stay tuned for more celebrity baby news!
Photo: Remy Ma/Instagram