OFFSET WANTS JOINT LEGAL CUSTODY OF DAUGHTER WITH SHYA L'AMOUR
OFFSET WANTS JOINT LEGAL CUSTODY OF DAUGHTER WITH SHYA L'AMOUR He Also Wants His Daughter's Surname Changed
by Sarie Jul 6, 2020 in NEWS 0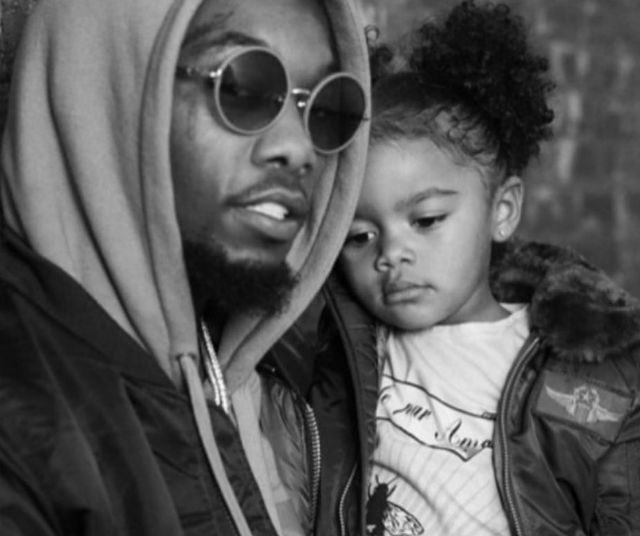 Express Your Reaction Share Tweet
Offset wants joint custody of his daughter, Kalea, with Shya L'amour. The rapper recently filed court documents requesting shared custody along with a petition to change his oldest daughter's surname.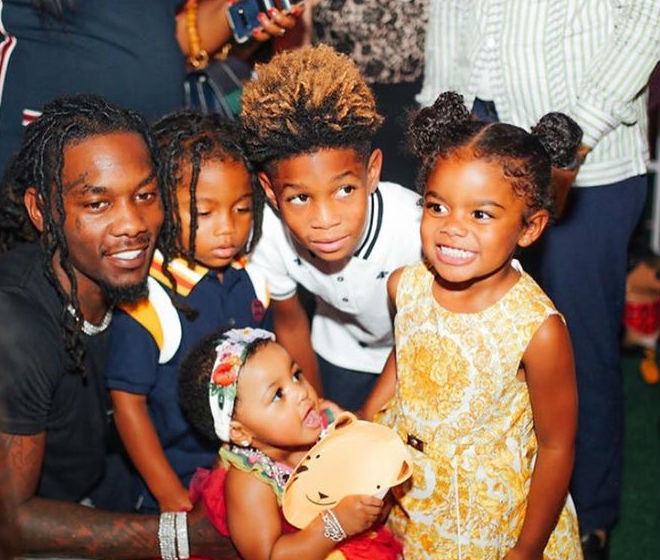 Shya gave her and Offset's daughter her last name, which is Algarin, at birth. Offset, whose real name is Kiari Cephus, would like to change Kalea's surname so that it reflects her paternal lineage.
It was just a few weeks ago that Shya L'amour, whose real name is Nicole Algarin, filed a petition for more child support from her daughter's father. L'amour admitted that Offset paid to care for their daughter but told the courts that the amount Kalea's dad provided only provided the bare necessities.
RelatedPosts

JOHN LEGEND, WIFE CHRISSY TEIGEN AND KIDS HAVE SOME FUN IN THE SUN Jul 6, 2020

RICKEY SMILEY'S DAUGHTER, AARYN SMILEY, SHOT 3 TIMES Jul 6, 2020
Kalea is one of four children Offset fathers. The celebrity dad had all of his kids with him on Father's Day, which was a treat. It was just last year that Offset released his first studio album called Father of 4, which highlighted his journey as a dad.
View this post on Instagram
My Princess has turned 5 years old It crazy how times go by so fast well daddy loves you!!!!and whenever the world fixes our communities again we will have Big party Love u baby girl
"I am a FATHER OF 4," Offset told his social media fans upon releasing his debut album. "The most beautiful and smart kids I could ask for," the celebrity dad gushed about his children. "I want them to understand there dad for the good and the bad. The decisions I made was (sic) to feed [them]. I'm not a perfect FATHER BUT I AM A FATHER OF 4!"
Stay tuned for more celebrity father news!
Photo: Offset/Instagram