GABRIELLE UNION AND DWYANE WADE'S DAUGHTER KAAVIA IS ALL OF US IN 2020
GABRIELLE UNION AND DWYANE WADE'S DAUGHTER KAAVIA IS ALL OF US IN 2020
by Kotey Ashie Jul 10, 2020 in NEWS 0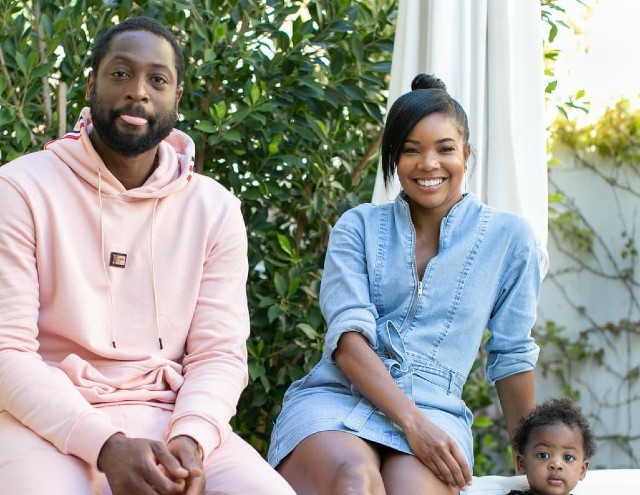 Express Your Reaction Share Tweet
Kaavia Wade, the 1-year-old daughter of actress Gabrielle Union and NBA legend Dwyane Wade, is a whole mood when it comes to 2020.
Kaavia Wade has some of the most adorable and relatable reactions to quarantining during the COVID-19 pandemic which has been everpresent the entire year, and her parents have made sure to capture them on Instagram. One hilarious Instagram post shows a picture of Kaavia stuck in a hole trying to pull herself out. The caption reads: "Us trying to get through 2020." If that's not an accurate representation of what 2020 has been like so far, then nothing is. Another hilarious post (which has become a meme) shows Kaavia sitting on a couch. The caption reads: "M0️⃣0️⃣D #Shadybaby."
View this post on Instagram
Us trying to get through 2020.
Kaavia Wade is affectionately known as "Shady Baby" due to her precociousness and sassy personality, which has made her popular with fans. "Kaavia looks like me, acts like [Gabrielle]," says Wade about his daughter. "She has a whole personality. She's very particular about everything just like her mother, very particular, but I love it because she lets you know who she is, and what she wants, what she don't want. It makes it easier for me to be like, 'Oh, you don't want that? Cool.'"
RelatedPosts

BOW WOW'S DAUGHTER, SHAI MOSS, SHOWS OFF HER ACTING SKILLS IN NEW VIDEO Jul 11, 2020

WAKA FLOCKA AND TAMMY RIVERA THREW THEIR DAUGHTER A QUINCEANERA TO CELEBRATE HER 15TH BIRTHDAY Jul 10, 2020
View this post on Instagram
Dwyane Wade has three other children, 18-year-old Zaire, 13-year-old Zaya, and 6-year-old Xavier Wade from previous relationships, but Kaavia is the only child Wade and Union have together. They welcomed Kaavia in 2018 via surrogate. Union was originally nervous about surrogacy, but she came to accept it and she loves her daughter deeply. Union even released a children's book called Welcome to the Party in May 2020 to celebrate Kaavia's birth. "She brings us all the joy we could have ever imagined but there's this extra layer. She is dreams fulfilled," says Union. "She is the living embodiment of not giving up. I never thought this little girl could represent so much."
View this post on Instagram
We couldn't resist the #FruitsnackChallenge but we had to challenge @kaaviajames with her favorite snack @bitsysbrainfood … You already know 😅🤣😅🤣😅🤣😅🤣 #WCE