MALIKA HAQQ ON PARENTING DURING COVID-19: 'I JUST NEVER INTENDED TO BE SO ALONE'
MALIKA HAQQ ON PARENTING DURING COVID-19: 'I JUST NEVER INTENDED TO BE SO ALONE' "It's The Most Awkward Time"
by Sarie Jun 26, 2020 in NEWS 0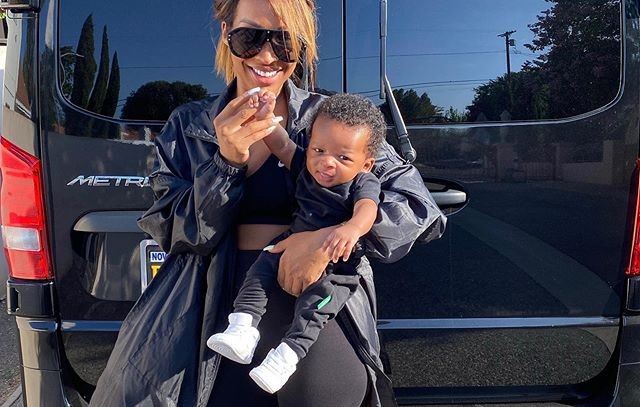 Express Your Reaction Share Tweet
Motherhood during the COVID-19 quarantine has been challenging for Malika Haqq. The celebrity mom recently shed light on her birthing experience in the middle of a global pandemic during an episode with her sister, Khadijah Haqq McCray, on the Side By Side Show.
"It's the most awkward time to have a baby [and] to go into labor that way," Malika shared. "I wanted to party in the delivery room. I wanted grandmas. I wanted best friends. I wanted my sisters. I got one person: it was my son's father," the celebrity mom explained.
View this post on Instagram
Conversations #Daddygang 🤞🏾💙 I love you son
O.T. Genasis was incredible support to Malika Haqq in the delivery room. Still, there was something unsettling for Haqq to not have more people in the room.
RelatedPosts

14-YEAR-OLD BOY LEADS CAMPAIGN TO REMOVE STATUES OF GENOCIDAL BELGIUM RULER Jun 26, 2020

KANDI BURRUSS CELEBRATES DAUGHTER'S HALF BIRTHDAY WITH ADORABLE PHOTOSHOOT Jun 26, 2020
"The idea of not having [Khadijah] in the room, my mom, or anyone else. I felt like the hospital was a jail," Malika revealed. "I've been so present for [Khadijah] and my best friends' deliveries. To not have that myself, to put it lightly, it sucked."
Malika Haqq welcomed her and O.T. Genasis' son, Ace, in March. The celebrity mom has been the stay-at-home parent ever since.
View this post on Instagram
"I always intended to take time off when I had my kid," Malika told her Side By Side Show viewers. "I just never intended to be so alone," the new mom admitted. "My son has nannies that I was not able to bring in. I am more concerned about my son being safe and not being able to contract this devilish disease."
Ace is Malika Haqq's only child. Stay tuned for more celebrity baby news!
Photo: Malika Haqq/Instagram