KESHIA KNIGHT PULLIAM AT RISK OF HAVING $32,000 CHILD SUPPORT CASE AGAINST ED HARTWELL DISMISSED
KESHIA KNIGHT PULLIAM AT RISK OF HAVING $32,000 CHILD SUPPORT CASE AGAINST ED HARTWELL DISMISSED He Says She Didn't Deliver The Papers Right
by Sarie Jun 30, 2020 in NEWS 0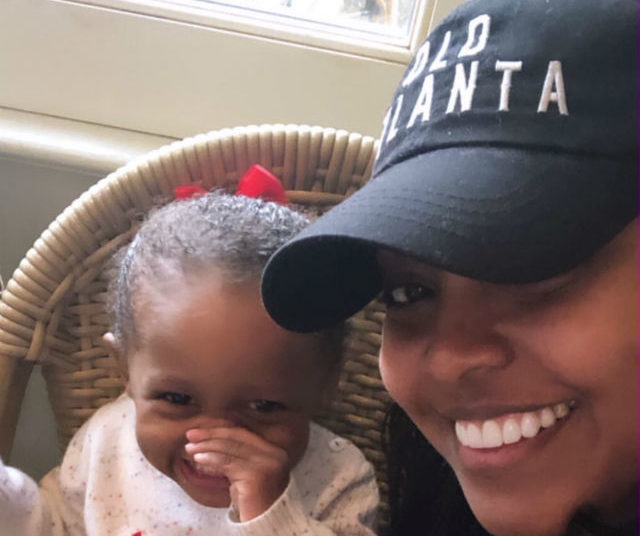 Express Your Reaction Share Tweet
Keshia Knight-Pulliam is hoping a judge will not dismiss her child support case against Ed Hartwell. The celebrity mom previously accused the former NFL player of owing $32,000 in unpaid support for their daughter, Ella Grace Hartwell. Now, Ed is trying to get the case overturned on a technicality.
View this post on Instagram
My happy place… creating yummy food in the kitchen!! 😊😋 📸: @freddyoart
According to BOSSIP,
"Hartwell accused Pulliam of failing to properly serve him with her case when she paid a process server to hand him the lawsuit outside a child visitation center where he was spending time with their daughter.
Hartwell claimed that he dodged Pulliam's service attempt when the server allegedly ambushed him outside of the visitation center. Hartwell said he never accepted the paperwork or even acknowledged the server, and further, personal service isn't allowed at the visitation center."
Keshia Knight-Pulliam refutes the claim that Ed Hartwell did not acknowledge the server. In fact, the veteran actress reveals that her ex-husband was identified before being handed the summons.
RelatedPosts

OMARION AND KIDS HOST 'ESSENCE' STORY TIME TAKEOVER ON INSTAGRAM LIVE Jun 30, 2020

TIA MOWRY CELEBRATES SON'S BIRTHDAY WITH A WATER SLIDE Jun 30, 2020
View this post on Instagram
I'm so grateful to be a working mom that can bring my little one to work!! This is on the set of Tempted By Danger… #SPOILER THIS BABY BUMP IS FAKE!!! Make sure to watch tonight at 8pm EST on @lifetimetv 😊
Keshia previously told the courts that her daughter's father was mandated to pay just over $3,000 per month in child support for Ella Grace. Ed, however, paid less than half every month before stopping payments altogether. Keshia pointed out that her ex-husband received $9,000 in monthly disability payments from the NFL, which was three times his child support debt. He, however, chose not to fulfill his commitment as a father to provide financial stability for Ella Grace.
View this post on Instagram
My reason WHY!! Why we must fight, organize, be strategic, mobilize and ensure this is a world that will value and protect our little ones. She deserves to grow up in a world, to quote Dr. Martin Luther King, "where she is judged by the content of her character and not by the color of her skin". However, in the words of Malcom X, "You can't separate peace from freedom because no one can be at peace unless he has his freedom". Most importantly, black mothers should NOT have to fear that our children will be killed when they walk out the door simply for being black in America!! #BlackLivesMatter
Keshia Knight-Pulliam initially asked a judge to both fine and jail Ed Hartwell for his failure to pay child support as ordered. Now, the actress must hear if her case will continue. Stay tuned for more celebrity mom news!
Photo: Keshia Knight Pulliam/Instagram