BARBIE GETS A NEWER MAKE-OVER
BARBIE GETS A NEWER MAKE-OVER
by Tiffany Silva Jun 29, 2020 in NEWS 0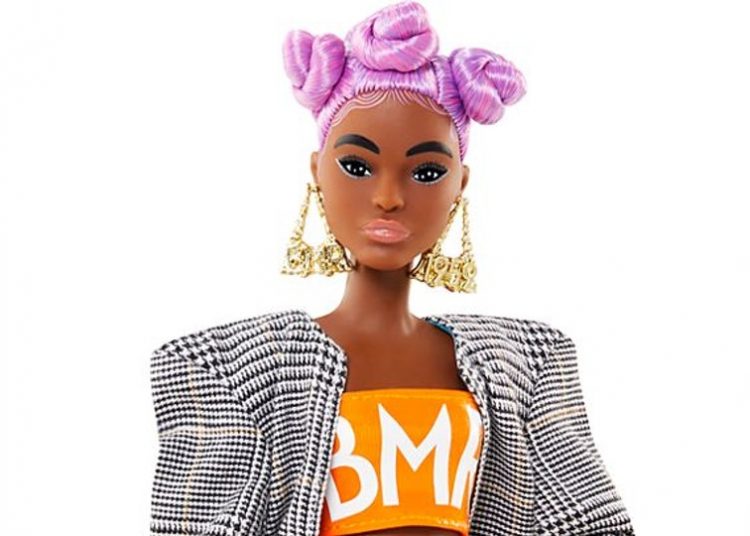 Express Your Reaction Share Tweet
In recent months, Barbie, the once not so inclusive brand, has started to lead the industry on inclusion, adding multi-representative dolls to its collection. And of course, the latest addition to the Barbie dream team is no exception. She is truly one of the coolest dolls that ever existed, and social media is here for it and completely agrees. 
So fresh. So clean. So #Barbie. This second collection in the #BMR1959 line celebrates Barbie's fashion heritage by drawing inspiration from today's hottest streetwear trends. Which look is your favorite?
One Twitter user wrote, "Who taught hair dresser barbie about them baby hairs and edge control? Now I have to get it."
RelatedPosts

CIARA TEACHERS HER DAUGHTER TO SWIM Jun 29, 2020

BIANCA BONNIE SHARES CUTE CANDID OF HER AND EX-BOYFRIEND CHOZUS WITH BABY DAIS Jun 29, 2020
Another chimed in noting that it wasn't just about the baby hairs, although they are flawless, that made this Barbie iconic, it was the fact that she was Black, "a black Barbie with baby hairs?! here for it."
On June 25th, a new Barbie collection was introduced as part of the BMR1959 collection which is meant to celebrate, "Barbie's fashion heritage with a second collection inspired by today's hottest streetwear," according to the website. 
Power blazers. Bucket hats. #BMR1959 is back. 🧡 This second installment serves the freshest new looks to celebrate of the fashion heritage of #Barbie, capturing the nostalgia of the 90s with a bold, modern aesthetic. Shop the #BMR1959 collection now!
As you can see, the collection features several different looks for Barbie aficionados to choose from. Some of the looks include a Barbie wearing platform combat boots and rope-twist pigtails under a bucket hat, a doll wearing wide-legged bright yellow tape track pants, and a Barbie wearing a faux fur coat over a crop top and bike shorts.
Although all of the others are definitely a bold part of the collection, it is unquestionably the Barbie with "lilac hair…styled in bantu knots accented with baby hairs, and her nails are painted to match. Chunky yellow 'dad sneakers' and logo door knocker earrings," that has gotten the five-star attention. 
One Instagram user commented on Barbie's official page, "Yassssssss 🔥🔥🔥 Fresh and clean 😂," about the new doll. 
Another commented, "Ordered mine! Can't wait to add to my collection!" 
And a a third said, "I absolutely adore everything about this🙌🏾."
If you were wondering just what the "BMR" stands for? Well, it stands for Barbara Millicent Roberts, that's "Barbie's" real name. 
Are you planning to add this doll to your collection or have you already? What do you think of Barbie's moves to be more inclusive? Sound-off, we want to hear from you!